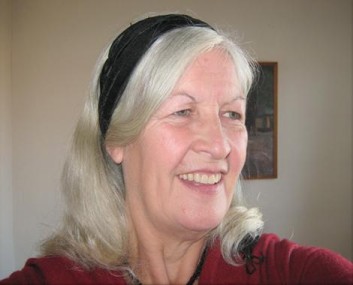 I am of Maori/Pakeha descent and was born in Dunedin. I was brought up in the UK and returned to Aotearoa New Zealand in 2000 responding to the call of my ancestors.
I trained in the Dances of Universal Peace in the UK. I have led at camps and gatherings around the world.
I am a mentor teacher, now training and guiding others. I have facilitated two 3-year trainings in the North Island and we are about to embark on a third.
I follow the Sufi path but remain very rooted in the teachings of Jesus especially through his native Aramaic Language. Teaching and sharing the Lordís Prayer and Beatitudes has been a profound and joyful part of my journey.
I gained a BA at the age of 55 in Te Reo (Maori language) and New Zealand history. I continue on a journey of discovery of my Maori heritage. I share dances that have come through me, connecting to Maori wisdom and knowledge through the lens of Dances of Universal Peace.