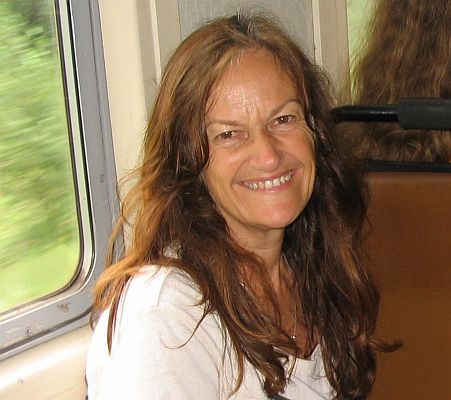 I live my life sharing my passion for the Dances of Universal Peace at home in Aotearoa New Zealand and travelling overseas. I especially resonate with the Aramaic dances of Saadi as well as the Maori Dances being created here in Aotearoa New Zealand by Shafia and Wendy. I was born in Turanganui-a-Kiwa or Gisborne and grew up in Kirikiriroa (Hamilton). I love being in nature with close friends and hanging out with my 3 adult children.
I lead dances in Auckland, and love visiting Dance circles and Dance events around Aotearoa NZ; supporting, leading and being a dancer. I feel very blessed, as part of my journey, to have led and been on staff at Camps in Europe in 2008 and 2009. I trained to lead the dances with Shafia Stevens, and became a certified leader in 2008 though have been leading nationally and internationally since 2006.
For me the Dances of Universal Peace are a way of helping each of us to reconnect with the sacredness of all life including our own divinity. They are also a way for us to work towards peace within ourselves which flows out to our communities, and ultimately the world.
What I offer:
Iím very open to and excited by invitations to lead dances in many different contexts throughout Aotearoa New Zealand, including in therapeutic environments, spiritual communities, at community events, or for your own special occasion.
Iím equally very open to and excited by invitations to lead dances overseas in different contexts.
Along with Prem, Jena and Wendy, I facilitate regional training days for developing leaders of the Dances.
Iím happy to mentor and support leaders individually or in groups at other times.
Iím continuing to develop my guitar playing in standard and open tuning and can teach basic skills, as well as musician for leaders if needed.
Singing is a deep joy which I'm beginning to offer in different situations, for example, at someone's hospital bedside.
I look forward to hearing from you and sharing your journey with these Dances
Phone +64 (0)21 235 2386 or email sally4peace@gmail.com